The San Mateo County Parks Foundation is proud to support these worthy projects and programs in your San Mateo County Parks. From enhanced interpretation to habitat restoration to recreational activities, there is something for everyone to do, see, learn about and enjoy!
Friends of Edgewood's Green Grass Initiative
The Parks Foundation was awarded a two-year $55,000 grant from the National Environmental Education Foundation (NEEF) to support the Friends of Edgewood's Green Grass Initiative. This was a highly competitive grant program for biodiversity conservation projects on public lands within the California Floristic Province ecological region. This area is considered a biodiversity hotspot, meaning it contains plant life that cannot be found anywhere else in the world. The Green Grass Initiative will employ the best practices of grassland management and will support ongoing efforts to protect the Bay checkerspot butterfly, San Mateo thornmint and white-rayed pentachaeta, all threatened or endangered species that call Edgewood Preserve home.
SMC Parks Interpretive Plan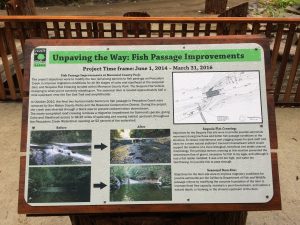 San Mateo County Parks is kicking off an interpretive planning process and the Parks Foundation is proud to be a funding partner. This strategic communications document will guide the future of interpretation at all San Mateo County Parks for the next 5-7 years. It will guide how parks are revealed to visitors by sharing the cultural, natural and historical elements of each park. It will allow for the richer telling of stories and deeper engagement of those who come to visit a park and will ideally draw in new people to come and fall in love with their San Mateo County Parks. Conservation by Design has been selected as the interpretive planning firm.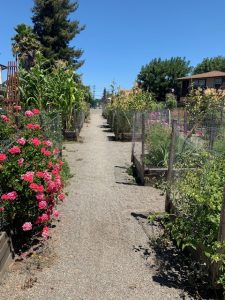 Friendship Park Community Garden Intern
Friendship Park is located on parcels owned by San Francisco Public Utilities in North Fair Oaks, an unincorporated area of Redwood City. Around 2013, groups such as San Mateo County Health, Rotary Club, Sheriff's Activities League, Kaboom Foundation and Collective Roots came together to create this neighborhood park which includes a playground and 31 raised vegetable beds. Parks Foundation funding will help bring on a seasonal park intern who is proficient in Spanish, has knowledge of urban gardening and experience with small-scale food production. Their duties will include maintaining plot participant agreements, scheduling regular garden dates, clean-ups and meetings. After a year of COVID, we are excited to see activity return to this popular pocket park.
Bicycle Sunday Returns
We know you have missed Bicycle Sunday, and we have too! It returned on May 2 and the Parks Foundation has resumed funding this weekly event that happens year round each Sunday from 9am-3pm. Cañada Road between Highway 92 and Filoli is closed down to motor vehicles and opened up to human-powered activity like cycling and rollerblading. With Crystal Springs Reservoir as your backdrop, this is a wonderful amenity in San Mateo County. Hikers can access the road via Sheep Camp Trail. Cyclists can access it by the Ralston Bike Path. Everyone please be safe and definitely have fun!