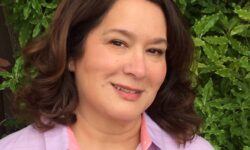 Women's History Month this year gave us an opportunity to shine a spotlight on three women who were instrumental in the development of the San Mateo County Parks Foundation, to help mark our 25th anniversary! We also featured two Parks Directors who were particularly consequential for advancing the programs and properties of the San Mateo County Park system as we know it today. Take a look at our Facebook or Instagram to read about these amazing five women! Here, we are shining another spotlight on a female leader currently working in the San Mateo County Parks Department, doing important behind-the-scenes and public-facing work as Parks' Communications Manager. Carla Schoof started with the Department in 2008, and you probably hear from her more than you realize – if you ever check the website for parks news, attend a public meeting or follow their social media. We asked Carla some questions to help us learn more about her and her expertise.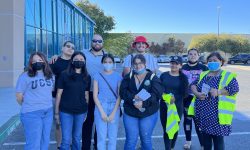 by Adriana Fernandez Arriaga In the fall of 2021, the San Mateo County Parks Foundation created a new small grants program called Enhancing Equitable Access. The goal is to fund and support organizations that increase opportunities for people of color and low-income youth and their families to enjoy the many benefits of being in parks. Now in our second year of funding, we are pleased to announce that five organizations have been awarded grants up to $4,000 each. Read on to learn more about these outstanding organizations that are expanding access to our parks, trails and coastal areas for those who face barriers, such as a lack of transportation or a lack of awareness about the parks themselves.
SUBSCRIBE TO STAY INFORMED

SAN MATEO COUNTY PARKS FOUNDATION
General Information
The San Mateo County Parks Foundation was established in 1998 to provide additional financial support for the recreational, environmental and educational programs and projects of the San Mateo County Department of Parks. The Foundation is governed by a volunteer board of directors and has a small staff.
The Foundation seeks grants and contributions from individuals, foundations and businesses. Recognition of gifts is done in accordance with the county's approved donor recognition guidelines. The Foundation does not manage the projects directly. The San Mateo County Department of Parks is responsible for the design, permitting, contracting and maintenance of the projects.
Mission Statement
The San Mateo County Parks Foundation inspires people to care for, learn about and enjoy our parks.
Land Acknowledgement
The San Mateo County Parks Foundation's office is located on the ancestral homeland of the Ramaytush and Muwekma Ohlone peoples, the original inhabitants and land stewards of the San Francisco Peninsula. As guests, we recognize that we benefit from living, working and recreating here on their traditional homeland. We wish to pay our respects by acknowledging the ancestors, elders and future generations of caretakers of the Ohlone people.
Fundraising Priorities and Current Goals
In partnership with the San Mateo County Department of Parks, the Foundation raises funds to support projects, programs and volunteers for benefit parks and visitors.
We are committed to conserving and improving the quality of our county parks for current and future generations to enjoy.