San Mateo County Parks Foundation is proud to be one of several organizations to underwrite OpenRoad with Doug McConnell, which airs on Sundays at 6:30pm on NBC Bay Area. Watch the episodes that have put a spotlight on your San Mateo County Parks!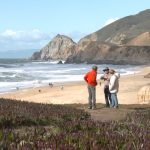 Ohlone-Portolá Heritage Trail: This episode follows the route of the first Europeans to lay eyes on San Francisco Bay and takes an in-depth look at their profoundly consequential encounter with native Ohlone people.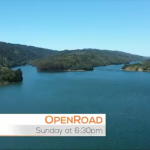 Crystal Springs Regional Trail: In this episode, three experts talk about the history, function and natural resources of the Crystal Springs Regional Trail, reservoir and surrounding watershed.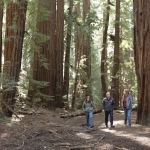 Forest Health Initiative, featuring Huddart & Wunderlich Parks: In this episode, San Mateo County Parks staff and partners discuss the work it takes to make vulnerable parks and forest ecosystems healthier and more resilient to wildland fires and less dangerous to surrounding communities.