There are twenty-two San Mateo County Parks and two of them are historic sites, Sanchez Adobe and the Woodside Store. Sanchez Adobe is the second oldest building in San Mateo County with three major periods of California history represented on site. The Woodside Store was at one time the only store on the Peninsula between San Francisco and Santa Clara. It became the thriving heart of business and cultural activities for the logging community during the 1850s.
But what about the rest of the parks? It turns out they are rich in history too. Here are our top six hikes for history buffs.
Sam McDonald Park
A wondrous mix of old and second growth redwoods and open meadows, Sam McDonald Park is a lovely escape from the hustle and bustle of urban life. Sam McDonald was born free, the son of former slaves from Louisiana. His family came out to California to farm and Sam eventually settled at Stanford University where he would become the superintendent of athletic buildings and grounds. He bought some land near La Honda to be close to nature and built himself a cabin which he named 'chee-chee-wa-wa' or 'little squirrel'. His remarkable story can be read here.
Trail suggestion: Forest Trail to Old Stage Road to Uncle Man Road (check out Sam's cabin which is close to trail marker 1 in this map)
Coyote Point
Coyote Point has been home to many things including the Pacific City amusement park, the U.S. Merchant Marine Academy and San Mateo Junior College. Today the park is well known for its excellent wind conditions which kite-boarders and wind-surfers put to good use. But once upon a time, a young Harry Houdini wowed visitors and challenged local police officers to keep him locked up during the park's short-lived version of Coney Island. Read more here.
Trail suggestion: Promenade Trail to Bluff Trail (map)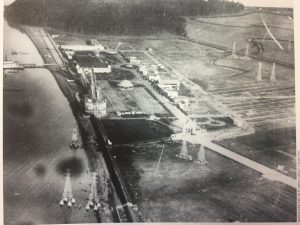 San Bruno Mountain
There is so much to know and love about San Bruno Mountain, which offers spectacular views of San Francisco and the Peninsula. Recent history highlights that planners in the 1950s and 1960s proposed cutting off the top of the Mountain and dumping it into San Francisco Bay to create more landfill on top of which homes and highways could be built. Thank goodness for savvy and passionate advocates! The Mountain is safe and home to four endangered butterflies. Read more here.
Trail suggestion: Summit Loop Trail (map)

Devil's Slide
Once part of Highway 1, this stretch of coastal highway was notorious for its crumbling cliffs that would close this section of roadway for weeks to months at a time. The hard-fought, multi-decade battle to tunnel this section of roadway is a study in passion and persistence. Now you can walk the old highway and enjoy views of the Pacific Ocean and learn about the nearby military bunkers which were used during World War II. Read more here.
Wunderlich Park
Popular with hikers and equestrians, Wunderlich Park is home to the Folger family ranch and estate stable. The stable was restored and re-opened to the public in 2010. The Carriage Room Museum shares the story of this majestic property's various owners, including James A. Folger II who came to California in 1850 and went into the coffee business in San Francisco. This historic site is an enchanting example of the bygone great estates era when families escaped San Francisco's cold summers to recreate on the Peninsula. Read more from Friends of Huddart and Wunderlich Parks.
Trail suggestion: Bear Gulch Trail to Alambique Trail (map)

Memorial Park
The very first San Mateo County Park, Memorial Park, was established in 1924. Named for the San Mateo County residents who lost their lives during World War I, this park has been a favorite camping spot for generations of local families. Saved from logging by a dedicated and socially conscious County Superintendent of Schools, Roy W. Cloud, Memorial Park is getting readied for its upcoming Centennial. We cannot wait to celebrate this very first park in a star-studded park system!
Trail suggestion: Pomponio Canyon Trail (map)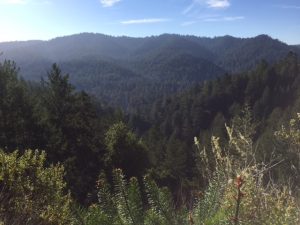 San Mateo County Parks are a diverse collection of habitats, recreation opportunities, trails and scenic landscapes. Turns out, they offer a diverse collection of histories too. And there is more to come with the Ohlone-Portolá Heritage Trail, a planned 90-mile trail and auto-route that will tell the story of the arrival of the first people of European heritage to the Bay Area and their profoundly consequential encounter with native Ohlone people along the San Mateo coast.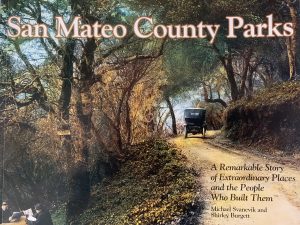 Hungry for more? You can purchase San Mateo County Parks: A Remarkable Story of Extraordinary Places and the People Who Built Them, by Michael Svanevik and Shirley Burgett. Contact us at 650-321-5812 to learn more.