In light of the damage from winter storms, visitors are encouraged to exercise caution around large trees and bluff-tops. To stay on top of all park and trail closures, visit the San Mateo County Parks advisory page.
I love this time of year – the winding down of one year and the looking ahead to a new one. A New Year is a blank canvas, a time to think about cultivating good habits and kicking bad ones to the curb. Winter is a time to slow down, reflect and replenish. Lately, I have been reflecting a lot on two things: gratitude and joy. Tis the season!
In 2019, I began a gratitude journal. This is pretty easy to do – I reflect at the end of each day all that I am grateful for – parks figure prominently! As does rain. This year, I began a joy project. Cultivating joy is more intentional and the key is to not let a day go by without expressing, feeling or sharing joy. By focusing on gratitude and joy every day, I am re-wiring my brain. My wish for you is for 2023 to be filled with gratitude and joy.
Let us begin together… (by the way, we link out a lot, so to get back here, just hit the back button)
It is raining! Creeks are flowing and mushrooms are blooming. The rainy season is a great time to see what is new in the parks. Perhaps now is the time to view San Pedro Valley's seasonal Brooks Falls.
+++
Volunteering is a great way to give back, make new friends and learn new things. It is how people express love for parks. You can pick up litter with the Pacific Beach Coalition, pull weeds with the South San Francisco Weed Warriors or spark wonder in children as a docent with the Friends of Huddart and Wunderlich Parks.
+++
Sharing is caring and sharing a favorite park or trail with someone who has never been before is a great way to cultivate joy for both of you. Keep it simple – start the New Year off with an easy coastal or bayside walk – the Cowell-Purisima Trail south of Half Moon Bay or the Shoreline Trail by the Coyote Point Marina are two excellent options. Even in the rain, with the right gear, the parks are an entirely new and fun experience.
+++
In July, the Parks Foundation hosted a sensory walk for youth at Coyote Point. This calming activity is wonderful to practice whenever in a park. Close your eyes and listen for a while; or make a point of stopping to smell the bushes. Long hikes are great, but there is magic in being still and paying attention.
+++
Published this fall, San Bruno Mountain: A Guide to the Flora and Fauna, by Doug Allshouse and David Nelson, is a gorgeous look at this special place touted by biologist E. O. Wilson as one of the world's rare biodiversity hot spots. You can buy a copy from Heyday Books.
+++
Our 2021-2022 Year in Review features children with horses at Wunderlich Park. We would like to express gratitude to the Mounted Patrol Foundation and the Sheriff's Activities League for initiating this worthwhile endeavor. Thanks also to Bay Area Barns and Trails for providing financial support to this program as well as toward equestrian trail repair at Edgewood Preserve. It is their mission to save land and trails for horses in the Bay Area.
+++
Say yes to more time in community in the parks! Reserve your spot for a Huddart Park guided hike on Saturday, January 28 to learn more about forest health and fire safety management from San Mateo County Parks. We are grateful for all the work going on behind the scenes to ensure our forests are resilient in case of wildland fire.
+++
Speaking of Parks Staff, the Foundation provides grants to park rangers for needs that inevitably come up throughout the year. We see firsthand how they are always on the go. Everything from fixing split rail fences and developing new accessible picnic sites to leading hikes and creating interpretive displays. Fifty-four park rangers are looking after 24 San Mateo County Parks- Wow! We think they are doing a fantastic job.
+++
Commit to learning something new, like how to be a docent. The Friends of Edgewood and the Friends of Fitzgerald Marine Reserve both have docent-training starting in January.
+++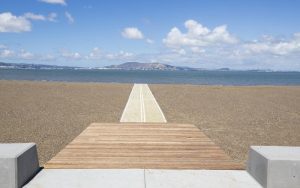 Revisit our 52 Ways to Enjoy Your San Mateo County Parks with the following updates for 2023:
+++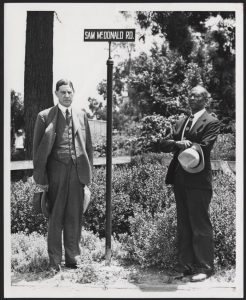 Explore and appreciate our area's local history. This can be fun, informative and inspiring. Here are a few of our recommendations:
+++
Thank you to all who entered our Park Pics photo contest! The entries perfectly capture all the ways that people love their parks. How lucky are we to be able to explore from the bay to the ocean, the redwoods to the grasslands. Thank you for sharing in a little of our joy.
Happy New Year!